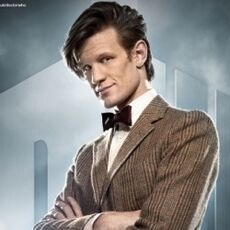 The Doctor (voiced by Rarity4President) is a minor antagonist of The Looney Tunes Show. He appears at the end of Doctor Bugs and Bugs, in which he reveals to the 1st title-character that he had blackmailed him into trying to kill his friend, and that he is "better" at "doctoring" than he is.
Simply put, The Doctor gets shot.
Ad blocker interference detected!
Wikia is a free-to-use site that makes money from advertising. We have a modified experience for viewers using ad blockers

Wikia is not accessible if you've made further modifications. Remove the custom ad blocker rule(s) and the page will load as expected.